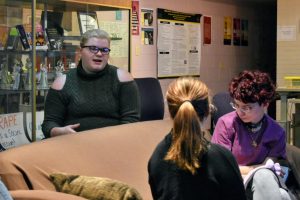 Lauren Freund, Campus Connections Writer
February 22, 2018
Filed under Campus Connections, Spotlight, Top Stories
Level Up! A Feminist Gaming Initiative, invites students of all backgrounds to come together on Tuesday nights to discuss popular issues in gaming culture and play games that illustrate the initiative's positive message. Past topics have included sex in video games, how mental illness is portrayed,...